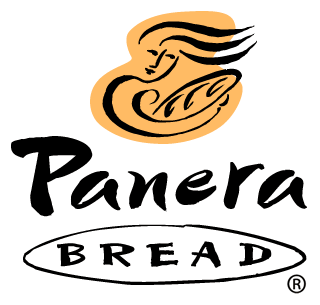 PITTSBURGH, PA, Jan 23, 2014 (Marketwired via COMTEX) — Panera Bread made a donation to The Salvation Army and WTAE's Project Bundle-Up Campaign for $25,000. This donation is a result of the "Share the Warmth" coffee mug campaign and Operation Dough-Nation canister collections in 29 Pittsburgh area Panera bread cafes.
During the month of December, Pittsburgh area Panera cafes sold travel coffee mugs and offered free coffee refills through December 31, 2013. A portion of proceeds from every mug sold was donated to The Salvation Army and WTAE's Project Bundle-Up. Since 1986, The Salvation Army and WTAE's Project Bundle-Up has been providing new winter outerwear to local neighbors in need.
"The Salvation Army is thrilled to have partnered with Panera to 'Share the Warmth.' Because of the Panera Coffee Mug promotion, 335 local children and senior citizens will be warmer on these cold winter days," said Melissa Fereday, Director of Project Bundle-Up, The Salvation Army.
Panera Bread associates had the opportunity to put the donations into action. Taking 20 area children shopping for a new coat, boots, gloves and a hat is a popular volunteer activity and was the highlight of the year for both the child and their Panera helper.
"Making a difference in the Pittsburgh community is important to Panera Bread. The work we do goes beyond the cafe. It is rewarding to have opportunities to partner with organizations that have the same goals. It is also inspiring to see everyone, including customers and employees believe in these campaigns and make them such a success," said Sam Covelli, Owner Operator, Covelli Enterprises/Panera Bread.
Project Bundle-Up was the Operation Dough-Nation canister collection recipient in all 29 Pittsburgh area cafes throughout November and December. Panera Bread and its franchisees support charitable causes through Operation Dough-Nation to formalize Panera's commitment to community involvement. Operation Dough-Nation has contributed both monetary and bread donations to local organizations.
About Covelli Enterprises
Covelli Enterprises operates more than 250 Panera Bread bakery-cafes in Ohio, Pennsylvania, West Virginia, Kentucky, Florida and Ontario, Canada. Headquartered in Warren, Ohio, Covelli Enterprises is the nation's largest franchisee of Panera, LLC. Covelli Enterprises donated over $19 million to charity in 2013 through food and monetary donations to local food banks and non-profit organizations. To learn more about Covelli Enterprises, www.paneracovelli.com .
https://salvationarmysouth.org/wp-content/uploads/2014/01/PaneraLogo.png
305
320
SalArmySouth
https://host1.salvationarmysouth.org/wp-content/uploads/2016/11/salarmy-logo-1.png
SalArmySouth
2014-01-23 08:57:58
2016-07-08 09:11:55
Panera Bread Donates $25,000 to The Salvation Army and WTAE's Project Bundle-Up