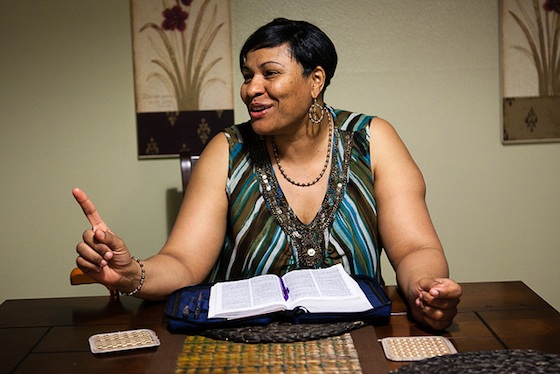 Saira's family is getting help in a stigma-free environment at Alegria.
In the mid 1990s, The Salvation Army opened a residential program in downtown Los Angeles specifically for homeless individuals and families struggling with an HIV or AIDS diagnosis.
Now, the expanded program called Alegria is located in the Silver Lake neighborhood of Los Angeles. There are 16 residential care apartments and 28 townhomes for permanent/long-term housing on site. In addition, there are another 18 units of emergency housing available at Zahn, the original downtown location.
Beyond the primary goal of providing professional, supportive, case-managed housing for homeless families with health challenges, Alegria and Zahn strive to provide holistic services that help residents live hopeful, dignified lives free of the painful stigmas attached to homelessness or their diagnoses. Residents also receive training and counseling in parenting, budgeting, employment, literacy and so much more – all in an effort to give them the best shot at a future.
Saira's story is not unusual. Fleeing a relationship that left her hurting and infected with HIV, she needed to start over somewhere safe. She came to Los Angeles with her kids and found Alegria. She's received support from the caring and loving staff in a judgement-free environment where her diagnosis is well-understood.
Posted by Jackie on Tuesday, September 24, 2013 ·
https://salvationarmysouth.org/wp-content/uploads/2013/09/Saira-at-Alegria.jpg
374
560
SalArmySouth
https://host1.salvationarmysouth.org/wp-content/uploads/2016/11/salarmy-logo-1.png
SalArmySouth
2013-09-24 10:45:37
2017-11-10 15:36:11
Homelessness and HIV lovingly managed at Salvation Army Alegria