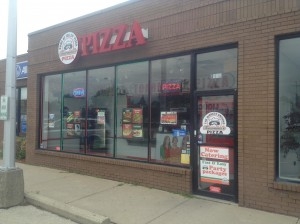 Toarmina's Pizza donated and delivered 1,000 pizzas to several Salvation Army Corps in the Downriver area.
The pizzas, valued at $10,000, are being made available to the Salvation Army as a fundraising tool with pizza sales to Salvation Army supporters or as provisions to Salvation Army service consumers.
Area Salvation Army's that received the donation include Allen Park, Belleville, Lincoln Park, Romulus, Southgate, Taylor and Trenton.
"For 28 years, regardless of our success, we have never forgotten those who make our communities safer and more livable," Lou Toarmina, president of Toarmina's Pizza, said. "The Salvation Army is but one of the organizations we admire and support. Their work makes the lives of those who need them a great deal more helpful and secure."
Fresh from donating $500 to the American Red Cross, Southeast Michigan Chapter last month, Toarmina said the dedication of his company and its individual owner-operators to Detroit and its neighbors will not cease.
In fact, Toarmina looks forward to growing the number of stores – from its current 15 – throughout Michigan over the next three years, each built with strong roots in every community that it serves.
Source: Bsharah Public Relations